Preface: On February 12, 2017, Syrian armed opposition factions announced the battle "Death rather than Humiliation" in the Daraa province , with a goal of gaining control of the Manshiya neighborhood, which had been held by the regular army since 2011. However, the Russian air force, which backs the regular army, attacked with violent and primarily indiscriminate airstrikes, on opposition-held areas causing many civilian casualties. In addition, medical centers and schools were put out of service. This according to verified accounts and testimonies from Daraa collected by Syrians for Truth and Justice (STJ).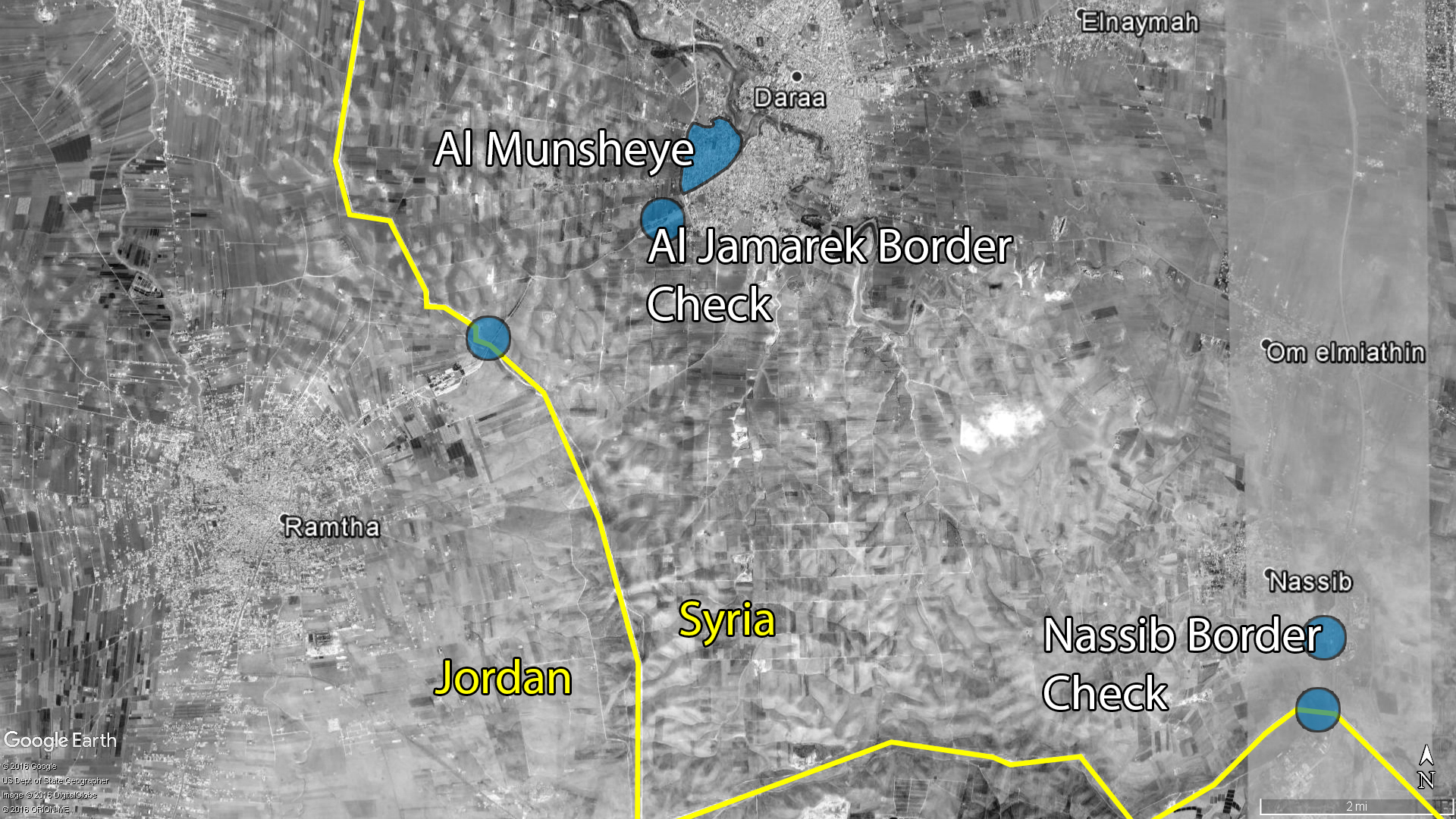 Map illustrating the location of Manshiya
Origin of "Death Rather Than Humiliation" battle for Manshiya
The Manshiya neighborhood lies in the western part of Daraa approximately 1,5km away from the border crossing point with Jordan, the Old Custom House, which was captured by the armed Syrian opposition in October 2013. In the east of Manshiya lies the Nasib border crossing point controlled as well by armed opposition since April 2015. The crossing points are about 13km from each other. Jordan closed both borders at the face of passengers and cargo due to intensive battles for control of the region.
Syrian armed opposition factions represented by Al-Bonyan Al-Marsous[1] Operation Headquarters including Hai'at Tahrir asch-Scham[2], Fateh al-Sham Front, formerly al-Nusra Front, released a statement to explain the reasons for launching the battle for Manshiya, summarizing several goals:
To control the Manshiya neighborhood, the last regime strongholds in Daraa Al-Balad.

To end the violent shelling almost daily on armed opposition-held eastern villages and neighborhoods, such as Daraa Al-Balad, Tariq as-Sad, the Palestinian refugee camp, and al-Nouaima.
Notably the Manshiya and al-Sahara neighborhoods became sites from which to fire mortar shells, locally made Phil rockets, and conduct snipping operations against civilians and opposition members. All of which led to dozens of deaths and injuries which was considered a violation of several international resolutions, the last was Russian-Turkish guarantee cease-fire agreement on December 31, 2016. STJ has documented in a report that many civilians were killed and wounded in shelling ground-to-ground missiles, Phil rockets, from the launch center in Manshiya held by the Syrian regime.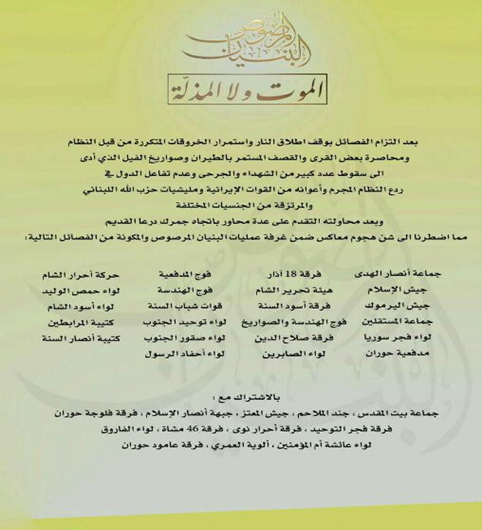 "Al-Bonyan Al-Marsous" Operation Headquarters Statement.
Photo credit: the Operation Headquarters in "Al-Bonyan Al-Marsous"
In addition, the regular army's slow progress was another reason that encouraged armed opposition factions to start the battle. It was a serious concern when the regime army advanced to the Old Custom House, which is considered the lifeblood for opposition factions given it is the only line to supply food and medical staff. People also travel to and from the eastern countryside to western countryside of Daraa and to al-Quneitra province as well, which would be threatened by the regular army's advance.
Finally, opposition factions believed that if they could seize Manshiya, they would have the chance to capture other regime-held security centers because of its important geographical location. Manshiya is higher than Daraa al-Balad, so it overlooks the western neighborhoods and military zones held by the regime, including the most important security box as well as notorious Hamida at-Taher checkpoint, which is known for extrajudicial executions. Finally, Manshiya also overlooks Brigade 132, Taqtq Battalion and the air base.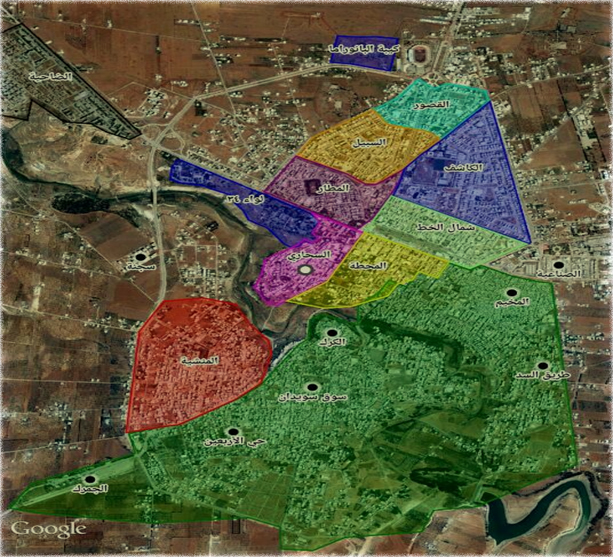 Map illustrating the Manshiya neighborhood as well as the Old Custom House with Jordan
Russian/Syrian warplanes strikes cause deaths and injuries
On February 12, 2017, the regular army carried out an indiscriminate bombardment on opposition-held areas, caused scores of deaths and injuries among civilians as well as on opposition elements who were on the front lines against with the Syrian regular army.
According to STJ, the child identified as Mohamed Hadi Amar al-Hindawi al-Massalmeh was killed in the indiscriminate bombardment on as-Sahara neighborhood. Imad Jihad Ahmad Thyab, a child, also died in al-Mzereb. In other neighborhoods of Daraa al-Balad, Busra al-Sham and Gharaz Area, STJ documented 13 casualties and several injured, mostly from the armed opposition, from the attack. There was also damage to civilian houses in Daraa al-Balad, as well as the following towns: eastern Ghariya, Western Ghariyah, al-Nouaima, Yadoda and Tafas.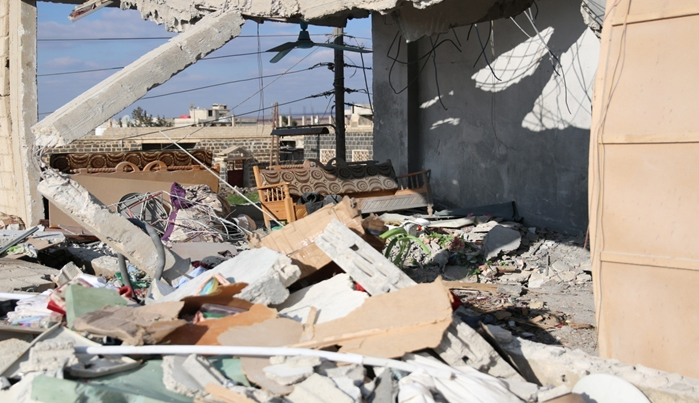 Image showing destruction caused to civilian houses in the Russian airstrikes on Busra al-sham Photo credit: Alaa al-Faqir
In addition, on February 13, 2017, Media activists Omar Ahmad Abo Nabout and Abdallah Nouri ash-Shouli al-Elian were killed when sniper guns injured them while they were trying to cover the events in the area. Some activists attempted to transfer them to Jordan for care. The Jordanian authorities had previously blocked the Syrian border in the face of refugees and injuries in the wake of a suicidal bomb on June 22, 2016, in al-Rukban refugee camp on the Jordanian border. Several civilians died and injured.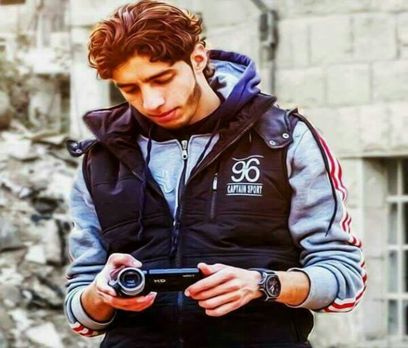 Image of Media activist Omar Abo Nabout
Photo credit: Activists from Daraa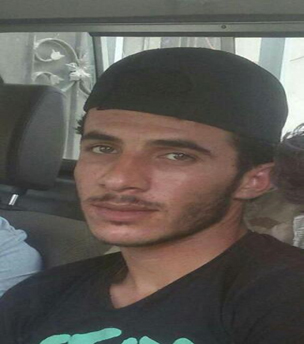 Image of Media activist Abdallah Nouri ash-Shouli al-Elian
Photo credit: Activists from Daraa
Hospitals/Organizations out of service
On February 13, 2017, more than twenty barrels bombs and 19 locally made "Phil rockets[3]" were directed at civilian areas in Daraa al-Balad. This is in addition to the twenty air raids conducted by Russian-Syrian warplanes the day after the first strikes. As a result of this shelling in Sayda town and Gharaz, located in the east countryside of Daraa, there were many civilian injuries. In addition, several organizations, hospitals, medical centers and civilian institutions closed their offices and suspended work to maintain civilians' safety. Dr. Mohamed al-Ahmad (pseudonym), the director of a medical center, told STJ "the regular army and its allies bombarded hospitals, schools, bakeries and residential areas in an attempt to pit the social support institutions against opposition elements to force them stall the ongoing battle in the Manshiya neighborhood. Medical help was very hard given the intensive artillery shelling and airstrikes which caused too many injured people and the nature of many injuries that needed high potentials".
Doctor Mohamed clarified that several medical centers completely closed and became out of service because of the direct bombardment and air raids such as Daraa al-Balad field hospital. People now need to travel 10 kilometers to get healthcare in other medical centers away from clash points. (Nabd Syria TV published a video tape showed that Daraa al-Balad field hospital is out of service because of the Russian/Syrian bombardment.) Other hospitals no longer open included Isaa al-Ajaj field hospital, Eastern Ghariyh hospital, Western Ghariyah hospital, Saida hospital, and Yadoda hospital. Whereas others suspended work fearing of targeting the patients, the medical staff, or the equipment. These hospitals are al-Ehsan charity, and Um al-Mayathen among others.
As a result, Daraa neighborhoods are suffering from disastrous medical conditions due to successive shelling and raids. Moreover, several field hospitals and medical centers already lack staff and equipment, as many doctors are detainees, displaced or injured. Dr. Mohammed claimed the regime is targeting deliberately this part of Syrian society. He added:
" The percentage of medical workers declined to 10% from the total numbers of doctors in the east of Syria. On February 19, 2017, Mahran Swiydan, one of the medics of field hospital staff, died in the bombardment. More than 300, 000 people used to benefit from those medical centers. However, after the successive shelling and airstrikes since April 12, 2017, we have many critical conditions prevented from transferring to neighboring countries and crossing the borders. Moreover, they do not go to regime-controlled areas fearing arrest or settling scores."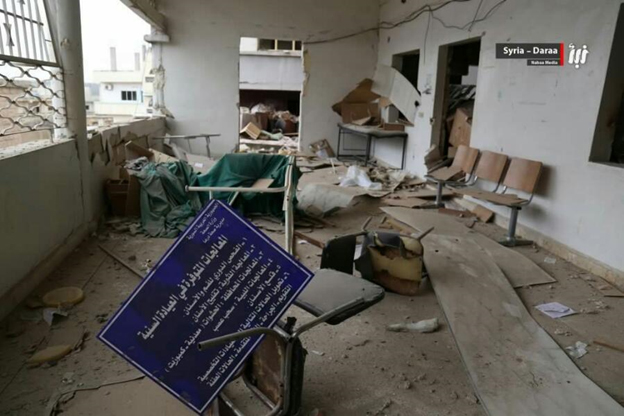 Image showing the damage to Daraa al-Balad hospital due to the airstrikes.
Photo credit: Nabaa Media Foundation
Dr. Mohamed also appealed to organizations and foundations related to medical affairs, in which he said:
"We hope to address the situation of the wounded and injured, facilitate transferring them to neighboring countries through diplomatic and international relations, supply medical centers with staff and medicine needed, especially anesthetics, tranquilizers and equipment of the operation rooms, and to provide fuels diesel given that hospitals operate permanently on electrical generators."
Continued Airstrikes Result Large Death/Displacement of Civilians
On February 14, 2017, four children from the same family died because of the continuous attack on Tariq as-Sad neighborhood. In addition STJ documented 15 casualties as well as dozens of injured due to the artillery shelling on Eastern neighborhoods of Daraa and the opposition-held towns in both the Eastern and Western countryside. Russian warplanes shelled civilian houses in residential areas of Daara al-balad and Nouaima town. The shelling also resulted in the only water reservoir being put out of use as well as water being cut off Daraa city, forcing the locals to get water from the water tanks.
At the same time, On February 15th, Russian warplanes escalated shelling on armed opposition-held areas and carried out approximately 30 air raids in addition to firing 20 barrel bombs. These strikes injured 50 civilians and resulted in five deaths. The bombardment occurred the day before the peace talks held in Astana, the capital of Kazakhstan. The negotiations were between the opposition delegation and the regime delegation in order to uphold the ceasefire brokered by Russia and Turkey. The warplanes stopped their military campaign on the day the meeting convened. The next day, however, Syrian regular army resumed the shelling according to Hmeimim airbase channel , the channel of Russian army, which derives information from Syrian/Russian official parties denied this pause in shelling.
"We strongly deny accusations that Russian Air force and Satellite reduction in providing aerial aid to our friend, the Syrian forces, in the south of Syria. Our planes have conducted 340 airstrikes for five days so far in that area, which equals 30 days of aerial support of the Republican Guard Units stationed in Deir az-Zor and its military airport."
Abdallah As-Sarhan, the Director of Syrian Civil Defense in Daraa province, talked to STJ about the fierce attack by the regular army, backed by Russian warplanes on Daraa neighborhoods, he said the attack caused a massive devastation to civilian houses, scores of casualties and wounded, as well as evacuating approximately 3,000 families from Daraa neighborhoods. In addition to 1450 families from Nouaima due to the intensive artillery shells, warplanes airstrikes, and successive barrel bombs since February 12, 2017. It should be mentioned that most targeted areas did not contain any military points. He added:
"Families were evacuated to other safe villages. About three or six families now stay in a single house, others stay in the plains where tents were set up with the help of Syrian Civil Defense. The statistical outcome of the ongoing bombardment since February 12 to February 22 was 104 deaths, 176 injured, including children and women. Many others were in critical conditions and had to be transferred to neighboring countries, given the lack of medical care in field hospitals, which most of them went out of service in the bombardment. In addition, high-security by Jordan prevented many of the injured to cross the border for treatment so they faced increased chances of dying."
It is worth mentioning that the Director of the Syrian Civil Defense Abdallah as-Sarhan died along with his follower Anwar Hazaa. Syrian war media broadcasted a video tape showing the targeting of his car on the road between Daraa and Um al-Myathen. The video came a day after the targeting, on March 20, 2017. After inspecting the tape, it demonstrated that it was the same where the Director's car exploded.
The Continued Shelling Causes More Deaths and Destruction
On February 17, 2017, STJ documented the indiscriminate bombardment on Busra al-Sham by the Russian warplanes as well as the artillery shelling on al-Majimer village located in the west countryside of as-Suwaida. The bombardment affected civilian houses and a preparatory school in the city center as well as caused great damage to public and private properties. Warplanes never stopped shelling the east countryside of Daraa.
On February 19, 2017, in a deliberate attack on a field hospital, the bombardment killed four civilians and wounded scores. The hospital also went out of service, an STJ reporter stated. Finally, the shelling affected civilian houses in al-Yadoda town as well. One of the raids hit Mohamed al-Thaljy's house, killed five members of his family and wounded a little girl.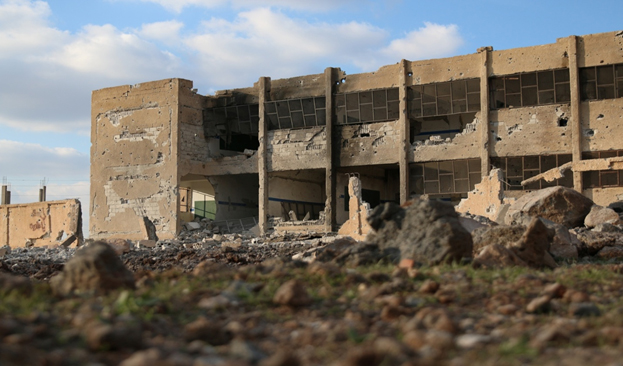 Image showing damage caused to preparatory school in Busra al-Sham.
Photo credit: Alaa al-Faqir
Separately, the war zone in the city witnessed a relative calm, though there were several barrel bombs dropped on neighborhoods of Daraa al-Balad. The clam was a result of many ISIS-affiliated cells moving to Hawd al-Yarmouk area and imposing its control on several villages formerly held by Syrian armed opposition. ISIS extra-judicially executed dozens of civilians along with opposition members.
Then on February 23, the Syrian regular army started a counter-offensive against opposition factions that were busy fighting the extremist organization ISIS. Helicopters struck neighborhoods of Daraa al-Balad with more than twenty airstrikes and thirty barrel bombs, and struck Busra al-Sham with several airstrikes and barrel bombs forcing the civilian Organizations to suspend its activities and for hospitals to go out of service. In raid to the west, the Syrian regular army fired mortar shells, killed 15 and wounded scores of civilians including the child, Osama ar-Riba'ei. The bombardment on Busra al-Sham also killed a child, Omar Jamal al-Mesry, finally, Al-Jiza town was bombarded with 2 barrel bombs and two women were killed.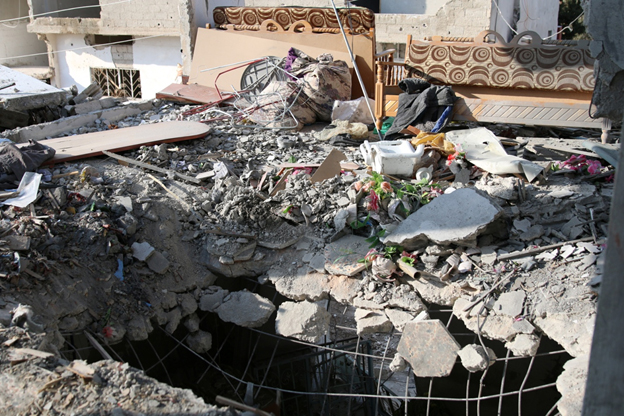 Image Representing Damage to Civilian Houses in Busra al-Sham.
Photo credit: Alaa al-Faqir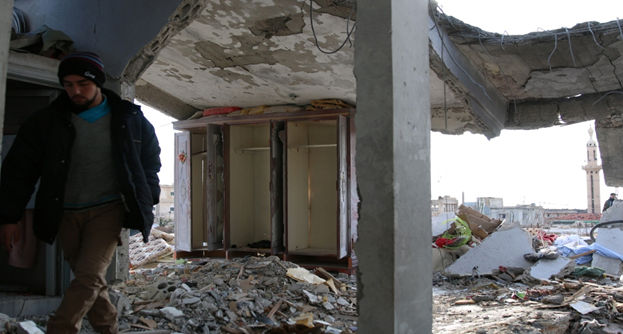 Image Representing Damage affected to Civilian Houses in Busra al-Sham.
Photo credit: Alaa al-Faqir
Proof Syrian Regime Using Civilians as Human Shields
Whenever the opposition factions advanced in the Manshiya district, the pace of shelling increased on areas controlled by them. Civilian deaths were the purposeful result. In fact, proof has emerged that civilians are being used as human shields.
Civilian deaths continued to grow as the bombardment continued. For instance, on March 12, 2017, following the violent battles between both parties, the Operations Headquarters of al-Bonyan al-Marsous declared control of Abo ar-Raha checkpoint and the surrounding buildings. This led the Syrian regular army to escalate the number of airstrikes the Russian warplanes had already carried out. Beginning March 12th , and the next six days, more than 69 raids, including three that carried cluster munitions, dozens of barrel bombs and ground-to-ground missiles (Phil rockets) targeted Daraa al-Balad neighborhood, Al-Jiza town, Saida and al-Mesefra. This was alongside many artillery shells that destroyed civilian houses in the towns of Tafas, Um al-Mayathen, Nouaima, al-Yadoda, al-Tyba, and Gharaz, including violent shelling using rocket launchers as well as use of heavy machine guns. The STJ Reporter said many civilians were wounded and others killed in the bombardment. From Daraa al-Balad, the casualties were identified as Mahmoud Yousef Akrad and his wife Nesrin al-Fayez, the child Farid Ahmad al-Massalmeh. From Nasib town, the casualties were identified as Fawziya Mohamed Majarish, Dr. Hasan al-Hariri, and the media person Mohamed Aba Zed, known as George Samarah, during shelling of the field hospital in Daraa al-Balad.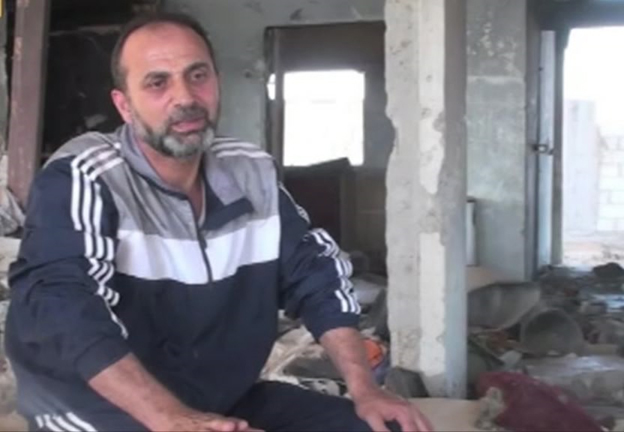 Dr. Hasan al-Hariri has been killed in shelling the field hospital by Syrian-Russian warplanes. Photo credit: activists from Daraa
Mohamed Mousa Massalmeh, an activist from Daraa city, talked to STJ from Tariq as-Sad near Daraa al-Balad. He stated:
"Destruction in Daraa al-Balad exceeded 70% as a result to Syrian-Russian shelling with barrel bombs, thermobaric weapons and cluster munitions. The situation is very bad in ash-Shiyah district as the regular army struck it with Tuchka missiles forcing many civilians to be displaced to the east countryside of Daraa." The death toll topped 90 people in the east countryside of Daraa.
Massalmeh also stated that panic and fear dominate the residents, everyone believes they are just waiting death without being able to do anything in the face of the devastating military machine of Syrian regular army, he added:
"Every time I document the bombardment of my city, I feel helpless to do anything while watching its devastation. It is something sad and heart-wrenching. We experienced periods when every single day more than 50 raids targeted us with barrel bombs, Phil rockets, dozens of mortar and artillery shells."
Alalam News Channel, which is loyal to Syrian regular army, posted a video tape from inside the residential areas of Daraa that showed elements of Syrian regular army equipping launch pads to fire Phil rockets towards areas controlled by opposition factions. The launch pads were in as-Sahara neighborhood, specifically in front of Khalid ibn al-Walid mosque, north of Hetin preparatory school. Additional sites were also represented, such as: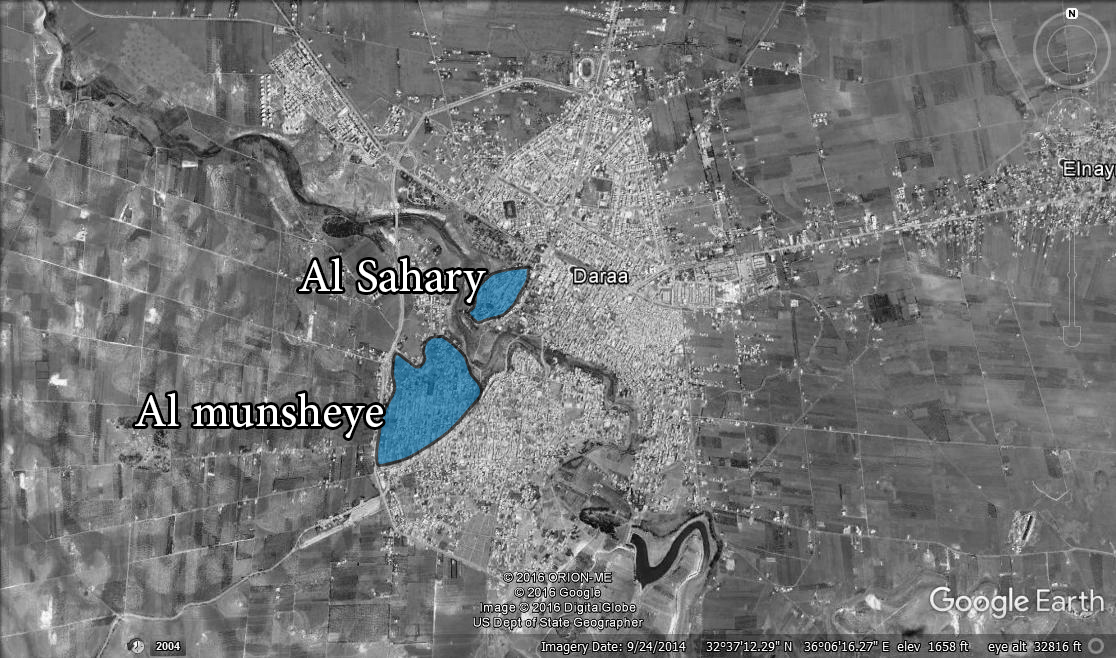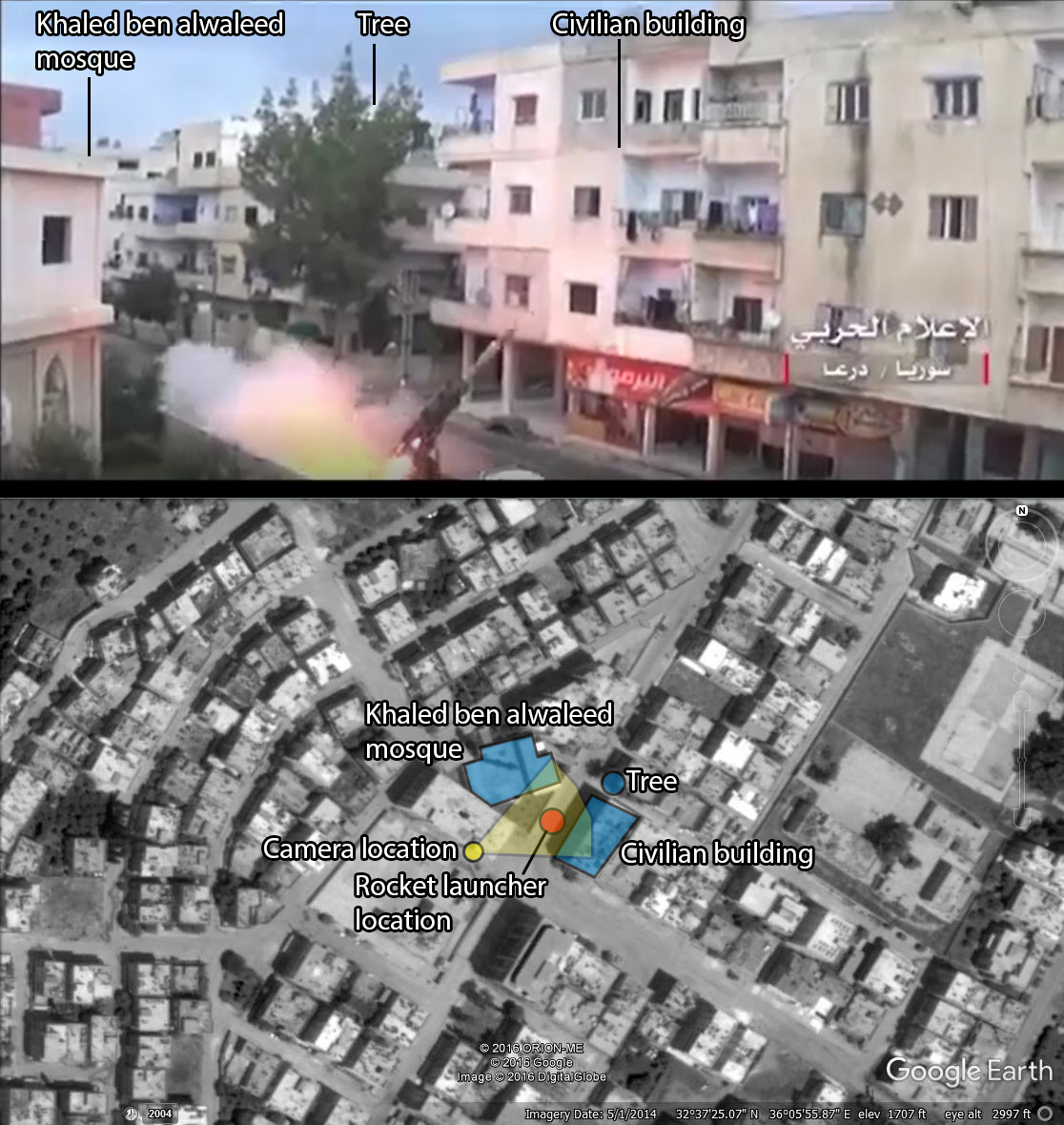 1. The Mofida checkpoint, located in the densely populated neighborhood of al-Kashef, contains a rocket launcher, Vozdika carrier, and large numbers of heavy artillery and mortar shells.
2. The new municipal stadium and the Shilka Battalion, located in al-Sabeel neighborhood, both contain large numbers of heavy artillery.
3. The fire station, the Civil Defense Regiment and the al-Basel Park, where many people live in nearby, appear to be the most important points for launching ground-to-ground missiles (Phil rockets) and mortar shells on opposition-controlled areas..
4. The as-Sahara and al-Matar neighborhoods, stationed among residential blocks, are used to launch Phil rockets through portable platforms.
5. The al-Dahiya Bridge, near the residential suburb of Daraa, is used to launch Phil rockets.
6. The al-Yarmouk hospital is used by the Syrian regime to fire Phil rockets using portable bases.
7. The new governmental complex, located in al-Kashef residential neighborhood, the regime installed rocket launchers on top of it and used as military base.
It is very important to note that the above incident and this list of locations confirm that the regular army uses civilians as human shields in the areas it control.
Continued Indiscriminate Bombing of Civilians and Refugees
The Operation headquarter in al-Bonyan al-Marsous reported on March 27, 2017, that Syrian armed opposition forces resumed military operations against the regular army, killing many regime soldiers and seizing several blocks. The regular army then started a counter-offensive with dozens of airstrikes, barrel bombs, and Phil rockets that resulted in many civilian casualties in Daraa Camp for Palestinian refugees. Some of the casualties were identified as Ahmad al-Zahloqi, Aboud al-Qa'iri, and Jihad al-Fashoni. Then, on March 29th, 2017, Russian air raids on al-Tyba killed "Amar al-Zo'ebi, Safiya al-Zo'ebi and wounded thirteen more. The following day, March 30th, the Syrian regular army severely bombarded the Tariq as-Sad neighborhood and killed Fatima al-Jarad.

The regular army never slowed down its bombardment of the densely populated area of ash-Shiyah and, on April 5, 2017, three civilians were killed, including a child, Malak az-Zeer. The other injured civilians were given medical help.
On April 8th, 2017, opposition factions announced control of several strategic checkpoints in al-Manshiya neighborhood and that many regular army soldiers had been killed as well as captured. Moreover, the opposition forces posted images alleged to be of tunnels that the regular army attempted to use in its attempt to seize the Old Custom House of Daraa as a means to open the border with Jordan and separate Daraa into two parts.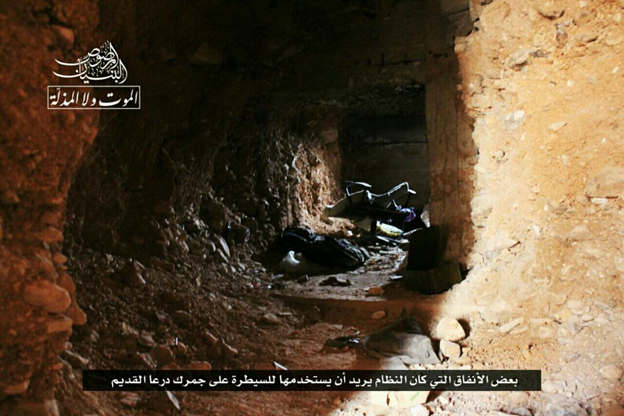 Image of one of the tunnels seized by opposition forces
Photo credit: the Operation Headquarters in al-Bonyan al-Marsous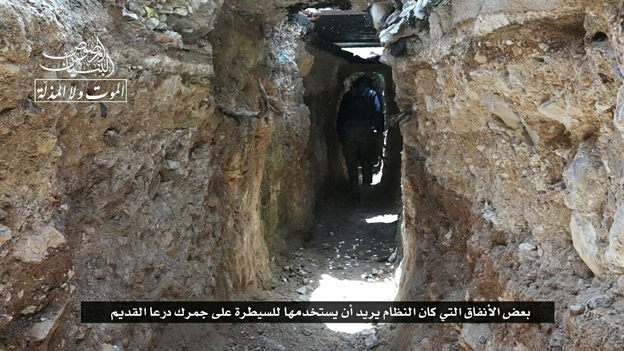 Image of one of the tunnels seized by opposition forces
Photo credit: the Operation Headquarter in al-Bonyan al-Marsous
After the opposition factions seized theses strategic areas, Syrian/Russian warplanes consolidated the airstrikes with cluster munitions and killed women and children of the same family, including the mother, Elham Salim al-Mesry, who was due to have her baby soon. The next evening, the Russian aircrafts struck Dae'l, causing the field hospital, Nabd Horan, to go out of service, and killing the nurse, Munther Jamous.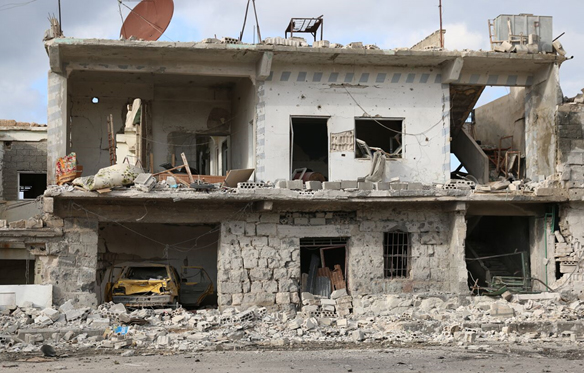 Image showing a raid on a civilian houses in Daraa al-Bald neighborhood
Photo credited: Alaa al-Faqir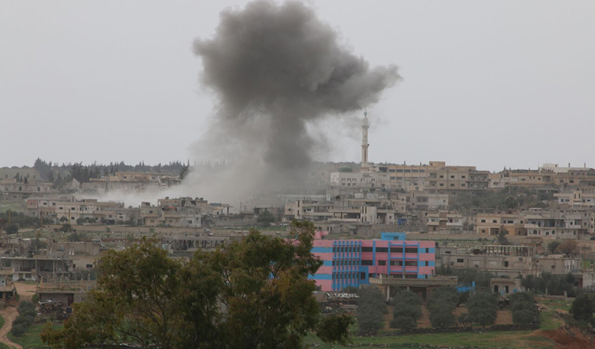 Image showing a raid on a civilian houses in Daraa al-Bald neighborhood
Photo credit: Alaa al-Faqir
Abo Abdallah al-Mahameed, Director of the Syrian Civil Defense, provided STJ with verified statistics concerning the dead and the injured from the "Death Rather Than Humiliation" battle from its beginning on February 12th to April 11, 2017.
(461) raids
501 barrel bombs
25 airstrikes with cluster munitions
113 artillery shells and rocket launchers
19 ground-to-ground missiles "Phil rockets"
5 long-range missiles "Tuchka".
The resulting death toll indicates:
Casualties: 101 adult males, 28 adult females, 19 children
Wounded: 223 adult males, 84 adult females, 46 children
Evacuated: Over 8000 families
Finally, STJ documented the following civilian casualties from February 12th, 2017 to April 8th, 2017: