Two hospitals in Hama and another in Idlib were rendered inoperable as a result of the Syrian regular forces and Russian suspected warplanes' bombarded with barrel bombs, as the main entrance of Nabd al-Hayat Hospital in Hass town, Idlib was hit on September 8, 2018, resulting in the damage to some vehicles and medical equipment, fires, injuries and led medical staff to transfer patients to another medical point, as reported by STJ field researcher.
The Free Idlib Health Directorate of the Syrian Interim Government issued a statement, on the targeting of Nabd al-Hayat Hospital, in which it declared it out of service due to severe damage of its equipment.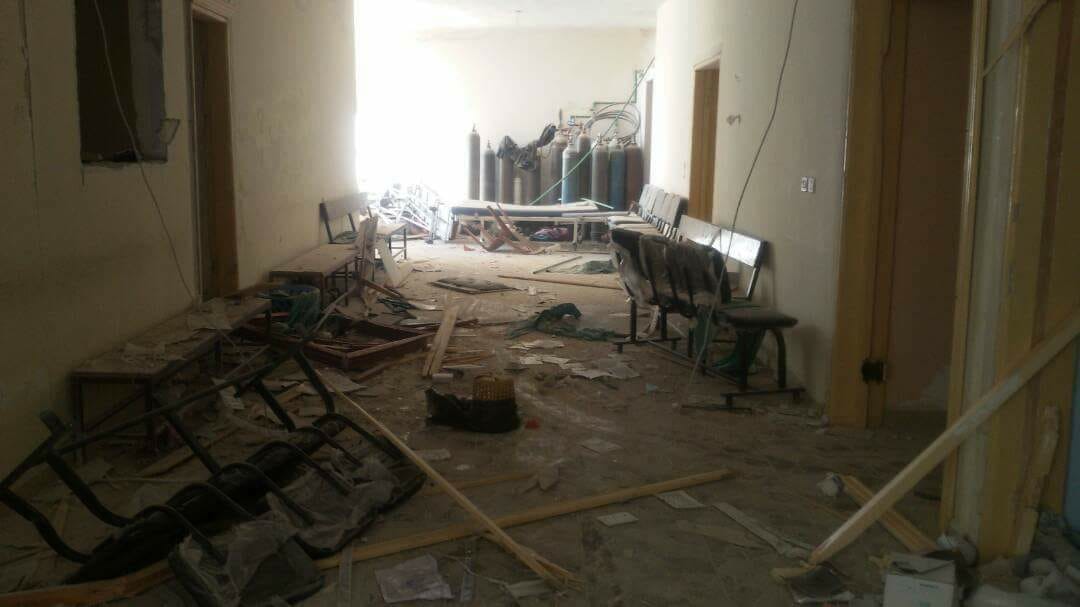 Damage caused to Nabd al-Hayat Hospital.
Published by the Free Idlib Health Directorate, on Sep 8.
Russian warplanes struck the Martyr Hasan al-Aqraa Hospital in Kafr Zita and Al-Lataminah Surgical Hospital, on Sep 8, as reported by the military observatory,
The Head doctor at al-Lataminah hospital, Mahmoud Mohammed told STJ through an interview, conducted on Sep 10:
"Al-Lataminah hospital was targeted with four rockets, one of which percussion, on Saturday, 11am, while it was crowded with patients who were transferred to other hospitals, because of the significant damage caused to the equipment.
The hospital used to provide orthopedic surgery, pediatric and general medical services to residents of camps and farmers of Hama northern countryside ".
In turn, the local activist Karmo Khalil reported to STJ on Sep 10, that during the last few days, the Martyr Hasan al-Aqraa Hospital was subjected to repeated bombardment, the last was on Saturday 8 Sep, with Bunker-buster missile, wrecking most parts of the hospital, and limited its services to mere first aid.
On September 9, 2018, the Free Hama Health Directorate, of the Interim Government, stated that both hospitals rendered inoperable depriving 20,000 persons from medical services.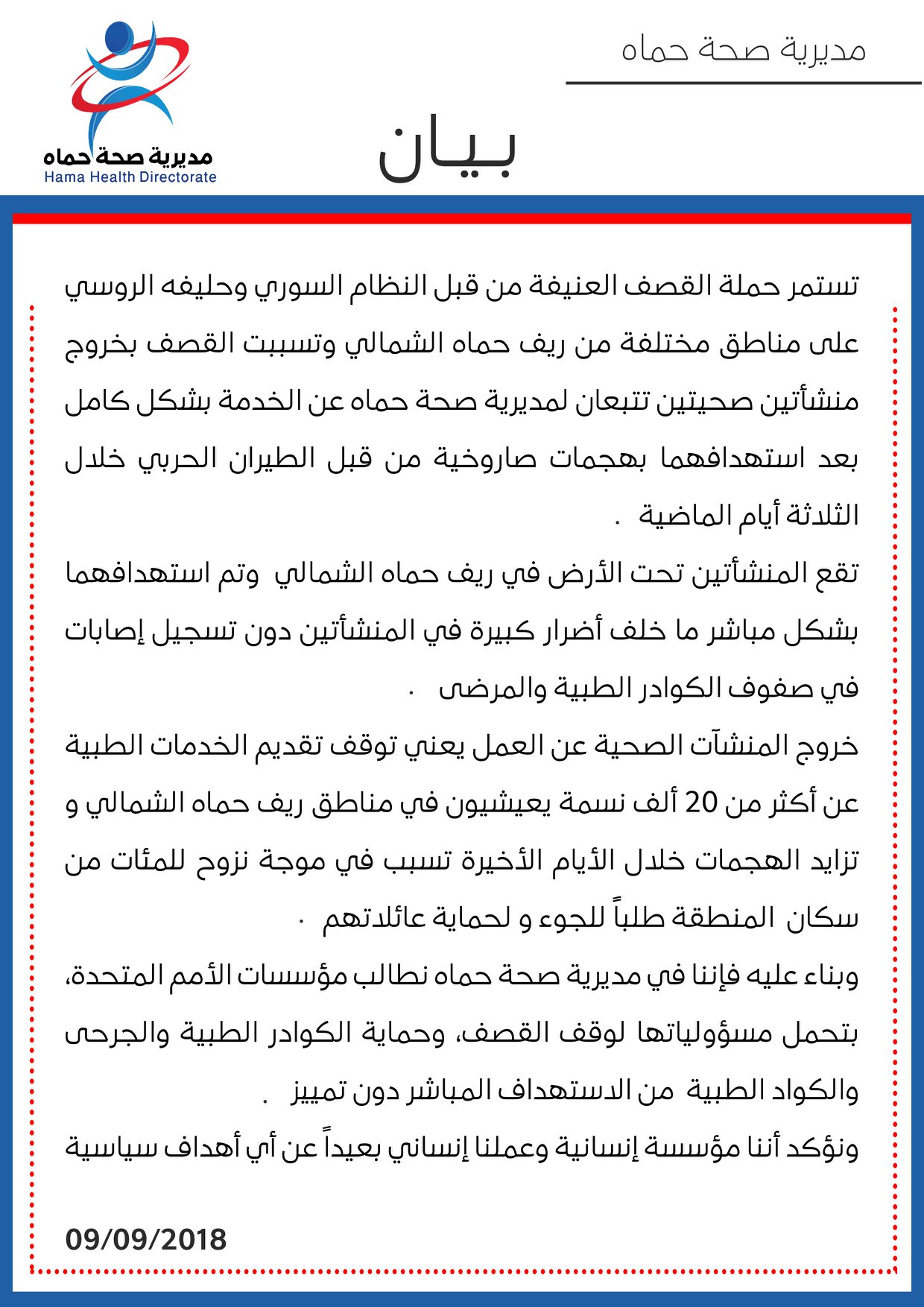 The statement issued by the Free Hama Health Directorate on Sep 9.
These events were part of a broader campaign launched by the pro-government forces on Hama northern countryside and Idlib southern countryside, on September 4, 2018, which resulted in significant human and material losses[1].