On October 30, 2016, Syrian warplanes carried out several air raids over civilian districts held by the armed-opposition in Dael and Ibtaa, located in the middle part of Daraa countryside.
An activist from Dael told Syrians for Truth and Justice that Syrian warplanes struck early Sunday morning. There were seven air raids targeting civilian districts in the east and center sides of Alaa Al Fakiir. The air strike was supported by artillery shells and rocket missiles by the Syrian Army forces centered in Ezraa, Kharbet, Ghazalla, and Daraa.
He added,
"The severe bombardment killed Mohamed Orwa Abo Hany and wounded many civilians. Some injuries were serious. Also, there was significant material damage to the area, including public and private buildings. These strikes happened after the bombardment intensified over the city itself. However, the initial intensification occurred over the east district of the city after the regime forces launched a military attack over Dael and Ibtaa on September 2, 2016, to allow them control lands in the east front of the two cities which contain a military point called Al kateeba Al Mahjoura, or, in English, the deserted battalion."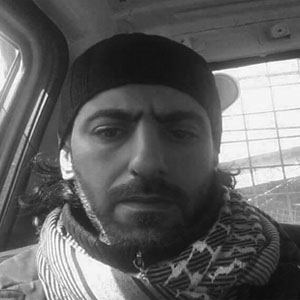 Photo of Mohamed Hany Abo Orwa, who was killed during raids by Syrian warplanes. Photo credit: Activists from Daraa province
It is reported that armed opposition platoons attempted to retrieve lands which they lost the previous day. For this reason, the Syrian forces struck civilian houses in Dael and Ibtaa with warplanes, rocket missiles, and heavy artillery.
Later on that Sunday evening, 30th October 2016, during the attack on the deserted battalion that is held by the Syrian Army, the opposition forces were ambushed and at least thirty individuals lost contact with the opposition forces, a source from the Syrian opposition platoon reported to Syrians for Truth and Justice. The regime forces in the deserted battalion arrested some opposition elements alive, but then executed them without trial.